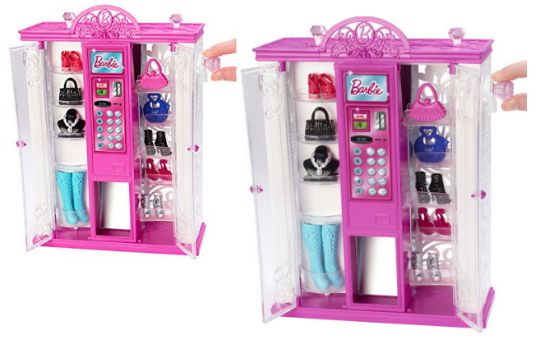 Imagine having a Vending Machine for shoes and handbags. That is the stuff of dreams! Barbie has one and I am SO jealous. Amazon are selling the Barbie Life in the Dreamhouse: Fashion Vending Machine for just £4.96. It's an Add on item only so you can only purchase it as part of an order totalling £20 or more, whether you have Amazon Prime or not. Toys R Us are also selling this for the same price, if you would rather buy from them.
Think of those parties that your child gets invited too, those upcoming birthdays and of course Christmas. This is seriously cheap for such a cool Barbie item.
You don't get any Barbie dolls included but the Vending Machine looks jam-packed with shoes and handbags. What more could one ask for?
If you don't want to be spending £20 or more at Amazon then buy it from Toys R Us. It's not available for Home Delivery from them but you can Click and Collect it for FREE from a Toys R Us near you. If you do plan on ordering from Amazon ,then you can check out other Add on items, here.