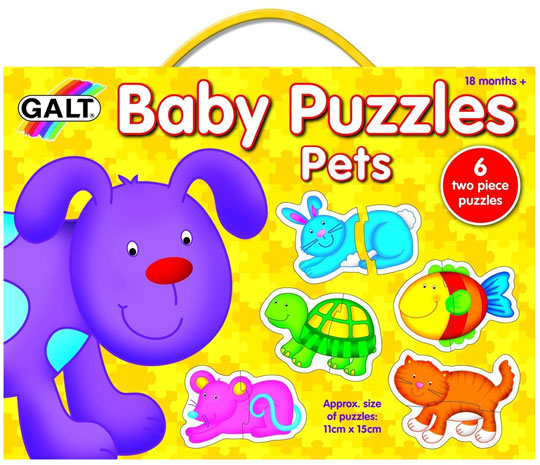 Amazon are selling these very cute little baby/toddler pet puzzles - they're currently priced at £2.94 rather than £4.99.
You must know, by now, that I'm a big fan of puzzles - whether they're super simple, not quite so simple, a little bit tricky, or super difficult, they're just GREAT.
These baby and toddler pet puzzles fall into the super simple category: each puzzle pet, and there are six of them in the box, only has two pieces to fit together - but you know, this is exactly what you want when you're very little, anything else will be too difficult and will shatter your puzzle confidence.
Puzzles are just awesome for developing young skills - they'll be honing their pattern recognition, problem solving and sorting skills, along with developing their fine motor skills too.  Then, of course, there's just the deep sense of satisfaction and triumph that comes when you finish your puzzle(s) - you really can't beat it.
There are no delivery charges, bla bla, if you choose the SuperSaver delivery option, bla bla, but if you want it pronto you'll have to chip in an extra couple of quid, bla bla.
Thanks to wishihadadonkey at HUKD