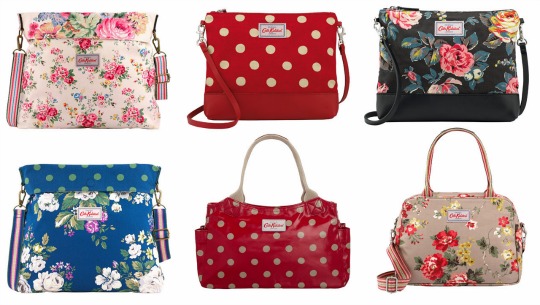 We are very partial to Cath Kidston here at PlayPennies, so we were very excited to hear that the Autumn Sale has just got even better! Becky told us last week when the sale started and there were so many gorgeous bargains, but today there have been new items added, plus further reductions on others! So even if you looked last week it's time to have another peek and see what you can find!
The new lines added* to the sale are what I was most interested in, as I had already pored over the existing sale, and as well as some home and clothing items there are lots of lovely bags newly reduced. I am particularly impressed that you can get the Red Spot Day Bag for £33 now, and the matching Canvas and Leather Cross Body Bag is now £32.
I also love the Reversible Messenger Bags down to £28, and I'm kicking myself that I missed the Painted Rose one, as it's such a different colour. Not that I need another Cath Kidston bag...
There are still lots to choose from in this Autumn Sale, and as the free delivery threshold has dropped from £50 to £40 it's much more tempting to bump up your order to that rather than pay a delivery charge. And as it happens there ate tons of things that would make lovely Christmas gifts in the sale too.  Okay, someone hide my purse!