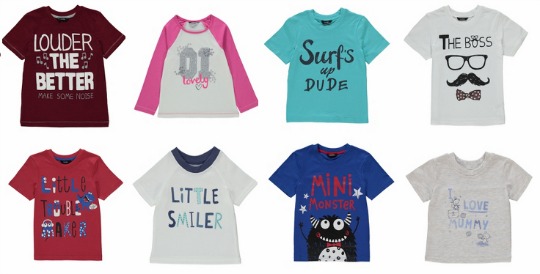 Ok all, you know the drill! There's a big Asda George half price clothing sale going live soon... and the preview is online now! If you are a VIP shopper (ahem.. I do buy rather a lot from them!) then check your email in-box for your sale preview invite - or click on the one below!
If you just go to the main Asda website you will see the reductions on the clothing, but you will have to wade through all the other clothing to find them as they don't get moved into the online 'Sale' section of the website until tomorrow afternoon, but click on the link above and you will be able to go straight to them!
There are more than 2000 sale items included, across kid's, women's,and men's clothing, with prices from £1 so you really can't go wrong! The best sale bargains always go super quickly so I won't keep you any longer - get shopping fast!
And in case you were wondering ALL those t-shirts in the picture are £1 each! :)