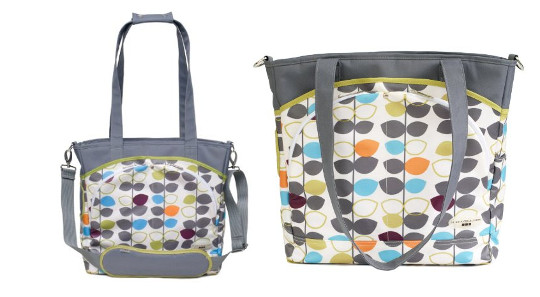 Amazon have a Mixed Leaf JJ Cole Mode Changing Bag on sale for £34.58 instead of £44.99, so a 23% saving.
JJ Cole, unlike most new baby companies,  was started by a young dad,  who has created and designed products with parents in mind. A lot of  changing bags are very mum-ish and feminine, so having something that isn't too cringeworthy for dads is quite nice.
The mode changing bag includes plenty of pockets inside and out for organizing. Depending on preference, the mode allows for three carrying options including two bag straps, a removable padded shoulder strap, or stroller attachments for a no-slip grip to your stroller handle.
There are two front zipper pockets for easy access to goodies and the back pocket has a changing pad.
The bag is PVC and phthalate free and is made from an easy-to-clean laminated canvas.