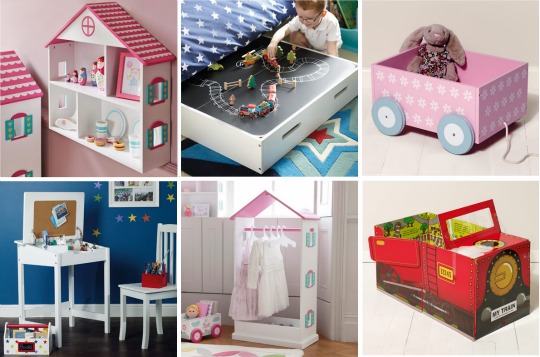 The Great Little Trading Company has some gorgeous furniture, toys, storage and home accessories but they can be a little pricey. But today they have started their Autumn Sale with reductions of up to 50% and there are some wonderful bargains in there, including some Christmas items too!
Half price storage cubes are always going to come in handy, and there's a big range of designs from £8.50 in the sale. There are also Book Carts, Storage Shelves and loads of other ways to tidy away the clutter at half price.
There are lots of furniture reductions, like the Under-My-Bed Play Table*, now half price at £62.50, or the beautiful Doll's House Shelf* down to £34. The matching Dressing Up Rail* is also half price at £62.50.
The Convertible Books* are a really unusual and great fun idea, and they are much cheaper in this sale than anywhere else at £11.99 each. There's a Train, Space Rocket, Pirate Ship and Princess Carriage to choose from at this price, but I have a feeling they will sell very quickly!
I even found this fun Reindeer Advent Calendar* down to half price at £18.50, though why they have reduced it before Christmas I have no idea!
The sale has just started to day so right now everything is still in stock, but that might not last too long, as it's not often that they reduce things by this amount. Standard delivery costs £3.95 no matter what you order.