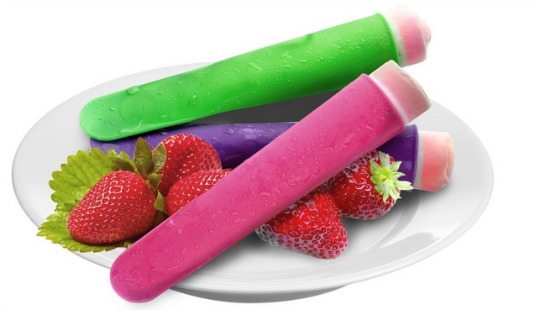 When the weather is warm, my kids go daft for ice lollies. The thing is with four kids to buy for it's an expensive treat. The solution is to make your own. My kids favourites are Calippo as are my husband's and now you can get moulds to make your own ones. Yummy! They are only £5.99 with FREE delivery if you have Amazon Prime, for a pack of five. If you don't then delivery will be £3.30. Amazon Seller EU Xcellent Global are located in Hong Kong, but is fulfilled by Amazon so you shouldn't have to wait too long for your item.
These Silicone Push Up Ice Lolly Makers come in a variety of colours and I think it's just pot luck what you receive. They are versatile as you don't have to just use them for ice lolly treats but you can make jelly in them.
For us adults, why not make a Frozen Cocktail? Blitz down some fruit to make a smoothie and freeze in these moulds. Mango and strawberry is delicious. Or pour some yogurt and honey in for a creamy ice lolly.