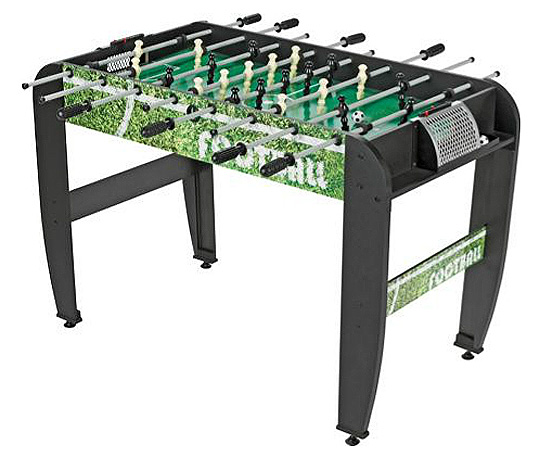 Argos are selling this 4ft football games table for £33.99, its usual full price is £99.99 - a bargain methinks!  I had to laugh when I read about this over at HUKD - the suggestion that you could buy this now and stash it away for next Christmas has to be THE first, and quickest, reference to 'next Christmas' I've come across.
This wooden football table measures L121 x W61 x H78.8cm and reviewers have plenty of good things to say about it...
"A very successful present for my grandson's 9th birthday and enjoyed equally by his 7 year old brother and 3 year old sister!"
Along with...
"This was ideal for my 11 year old. Just the right size and very sturdy. The price was great"
If you do decide to buy this wooden football table then you should start bracing yourself for a fair bit of self-assembly now - some reviewers say it was really fiddly and took them hours, some say the instructions are rubbish, whereas others say they're crystal clear and assembly only took them 90 minutes or so; believe who you will and perhaps allow more time than you need...just in case.
You're going to have to hunt around for stock - use icheckstock.co.uk to help you - as it's currently out of stock for home delivery.
Thanks to emmliss1999 at HUKD