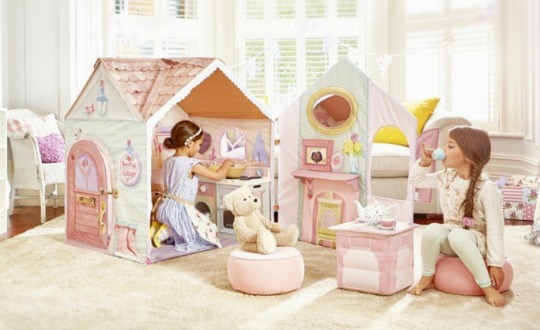 We are big fans of the Dream Town Rose Petal range in our household. My daughter loves watching the advert for the Rose Petal Cottage, I have the theme tune stuck in my head constantly!
She has asked me hundreds of times if she could have it for Christmas. I am very tempted as I just love how pretty it is, it's super girly in its soft pastel colours and would provide hours of fun! I am also very swayed by the fact that Amazon have dropped the price by a whopping 45%! It is down from it's retail price of £99.99 to just £54.74 including delivery, nearly half price! Be quick if you would like one as at the time of writing there are only 11 left in stock with more on the way.
Packed with role play features and pretty design details, Rose Petal Cottage features an opening door with letter box, opening shutters, a working shelf, a mirror and a real photo frame for framing pictures of family and friends. Rose Petal Cottage also comes with a cooker made especially for little ones, but with twisting dials and an opening oven door. Made with love and built to last, Rose Petal Cottage grows with your child for years of imaginative play. The playhouse also features a sturdy, zip-on cover for ease of assembly, and is the perfect size for children to play in with friends and siblings, yet fits easily in your home.
Also available at a great price is the Rose Petal Kitchen Playset*, it is down to just £29.19 including delivery from £44.99 and includes a sink unit and a washing machine in the same design as the Cottage. This would be fab to put inside the cottage for lots more fun!
Thanks to Tania on Facebook!