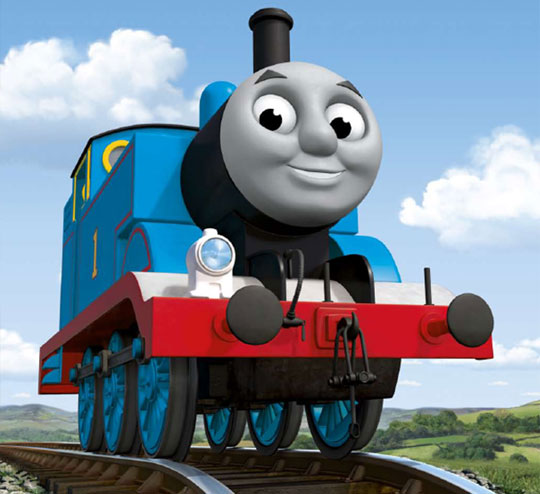 If you have a young Thomas and Friends fan in your family, or circle of friends, and are looking for deals on all things Thomas then pop over to The Toy Shop  quickly - and I do mean quickly, things are going out of stock fast - as they have up to 33% off lots of Thomas bits and pieces.
My youngest son will be six years old on Tuesday and once upon a time there wouldn't have been any need to ask what he'd like for his birthday, anything Thomas the Tank Engine would earn significant amounts of brownie points.
He's grown out of Thomas now, which makes things a little more tricky (this year's present request to me was 'Zelda - The Ocarina of Time' for his Nintendo 3DS) and much as I wondered just how many Thomas and Friends things it was possible for one little boy to own, I do miss him (although only a little bit).
There are lots of lovely wooden Thomas the Tank Engine bits and pieces for you to buy: individual characters , sets, track, jigsaw puzzles and a fleece blanket too if you get there in time (that's not wooden though, obviously!)
Delivery will cost you £2.99 or you can collect your Thomas and Friends haul for free in-store.
Thanks to monkeyuk at HUKD