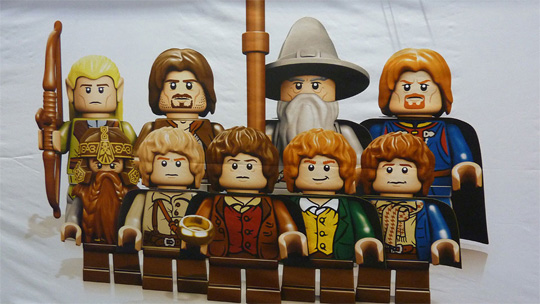 For today only, Play are offering 20% off all Lord of the Rings LEGO sets - if your bank balance takes a hammering every time a new LEGO something is released then today's your chance to soften that blow a little bit.
Now I know it only feels like summer has (finally) arrived but I get up early and can tell you that the mornings are getting lighter later again already, and there is a very distinct smell of Autumn in the air outside at 5am.
I'm telling you this because it means that the kids will be back to school soon, which is rapidly followed by Halloween, Bonfire Night then Christmas!
It's going to be well worth taking advantage of Play's 20% off any LEGO Lord of the Rings set today and stashing away whatever you choose either for just a few weeks and giving it as a back to school pressie, or a little longer and wrapping it up for Christmas.
Prices start from £11.99, which comes down to £9.59 with the 20% discount, and go right up to £99.99 (£79.99 with 20% off) for the huge 'feature' sets.
To get that 20% off, make sure you enter code LOTRLEGO20OFF before you check out!
Thanks to SoundWaveUK at HUKD