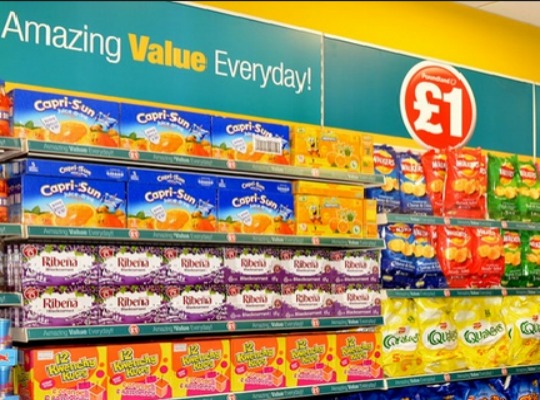 Do you ever shop in Poundland? I pop in now and then as you can pick up some real good bargains. It's the sweetie aisle that gets me every time. The last time I was in one I ended up with a basket full of American Confectionery. As cheap as they are they sometimes give you that deal that makes shopping there even more of a bargain. Just now they are offer £2 off when you spend £12. That means two items for FREE!
Just print it off, cut it out and toodle on down to your nearest Poundland store. Fill your basket with twelve items and only pay for ten. Just hand over our voucher when you are at the checkout.
Stock up on packed lunch items, or get the kids Easter Eggs in, they even do cosmetics so why not treat yourself? You could even do all three if it was twelve items or less!
You are only allowed one voucher per transaction. It can only be used instore and must be redeemed by the 29th March, which is this Sunday, or it'll become in valid.
Thanks to nicster08 @ HUKD