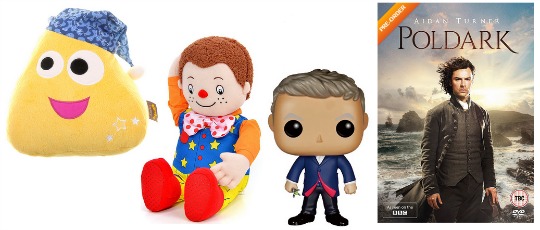 This May Day Bank Holiday Weekend has tons of special offers floating around, and even the good old beeb is getting involved. Their online merchandise store, the BBC Shop is offering 15% off everything plus free delivery when you enter the code 15OFFBBC at the checkout.
The shop sells a huge range of merchandise for current and classic TV programmes, ranging through DVDs and Blu-rays to toys, clothing, gifts and loads more.
Discount: 15% off and Free Standard UK Delivery
Minimum Spend: None
Expires: 10am Tuesday 5th May
Code: 15OFFBBC
I've been looking at the children's ranges, and am tempted to get the kids a CBeebies bug, as they were wanting them from CBeebies Land and they were far too expensive in the gift shop there!
The 15% off code is valid until 10am on Tuesday, and the shop is really worth a look as there's a massive choice, and the prices are really low even before the discount. Free delivery with no minimum spend is always the offer that swings it for me! :)