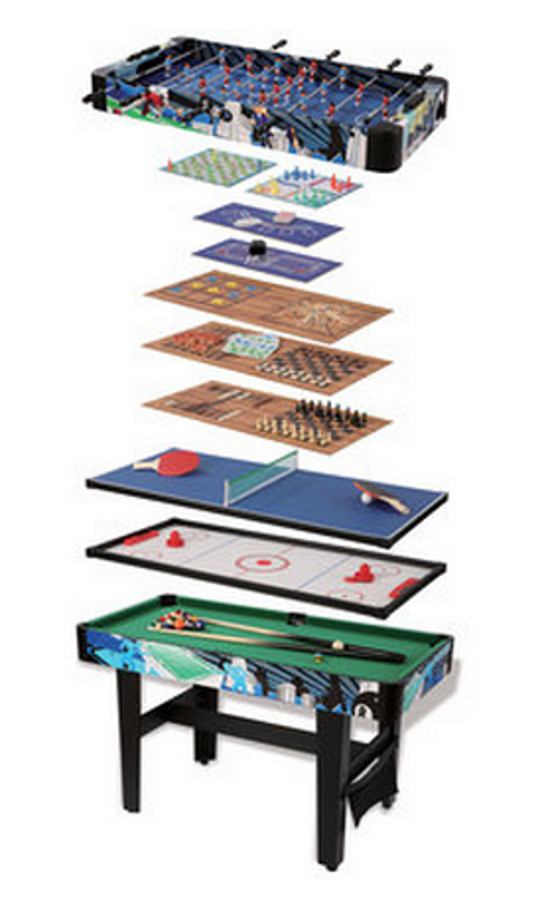 Toys R Us have an up to half price sale on a lot of outdoor toys and games at the moment, so if you want to turn your garden into a child-friendly zone this summer, take advantage now. One of the games they have is actually 14 games in one - the 14 in 1 Multigame Table is selling for £124.99 instead of £249.99. Bare in mind that it's out of stock for home delivery, but you can still get it on click and collect if you have a store close enough to you.
Actually, at £124.99 you're looking at just under £9 a game, which is really good value!
This 14 in 1 Multigame Table includes 14 different games which will provide hours of fun for all the family, with the games being:
Football Table
Table Tennis
Billard
Two Hockey games
Bingo
Mikado game
Chess
Checkers
Snakes & Ladders
Horse game
Cards game
Dice
Blackjack
So a little something for almost anyone, really.
You'll need a decent bit of space to pop this down in, as it's 122 (l) x 61 (w) x 81 (h) cm in size, but reviewers reckon it's great value for money,  with one even saying "the PS3 got put away for good nearly" - that's pretty good!