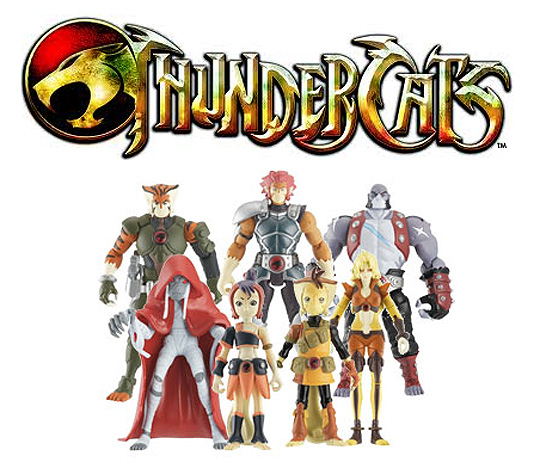 This seems like such a good deal, I've spent the last five minutes looking for 'the catch' - I can't find one, so here's a deal for 12 assorted ThunderCats figures for £11.88 instead of the full rrp of £95.88.
Ahhh, the ThunderCats - they bring back memories of watching cartoons after school, when the biggest care in the world you had was handing in your maths homework on time.
It's rather fun seeing things from my childhood come around again - it's always amusing to tell Edward that 'they (or that) was around when I was a little girl!' He tends to respond with his, now, standard line of, "WOW! They're really old then!" He thinks that's hilarious.
Each ThunderCats figure measures 4" in height and the official blurb says they're: magnet powered. What on earth are magnet powered figures? I have no idea, but I'm guessing, in the world of figurines, it's a good thing.
Guaranteed Christmas delivery is over now, Home Bargains say they'll do the best the can to get orders out and delivered in time, but they're not making any promises. Your best bet is to pop along to your nearest Home Bargains store and collect your ThunderCats figures in person.