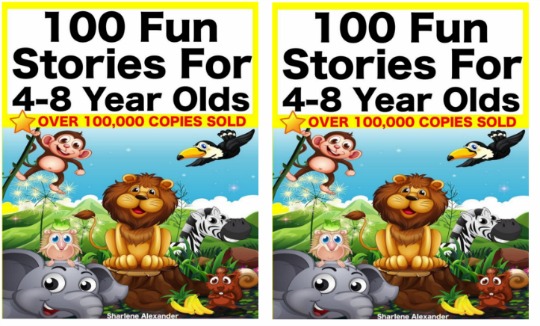 Keeping the kids occupied for every single minute during half term can be really difficult, not to mention expensive. Here's a great offer that's not only FREE but is educational and fun for the kids. The 100 Fun Stories for 4-8 Year Olds eBook is FREE at the moment from Amazon Store and is for Kindle eReader devices. Haven't got a Kindle? Download the FREE Kindle Reading Apps, here*.
The 100 Fun Stories for 4-8 Year Olds Kindle Edition includes the stories : The Party in Monsterland, The Early Bird Didn't Always Catch the Worm, Monkey and the Silly Shark, Alligators Can't Skateboard!, The Cow That Tried to Jump Over the Moon, Furious Fred Goes to an Ice Cream Store, Dinosaurs Are Not Terrible Lizards, The Scary Flood in Sun and Moon's House, The Search for the Longest Story, Cheetah and the Crazy Rock and 90 more!
These stories are aimed at children aged 4-8 years old, which means they should be simple enough for new readers. It's a great way to keep their little brains practising over the half term break.
Thanks to antdav @ HUKD