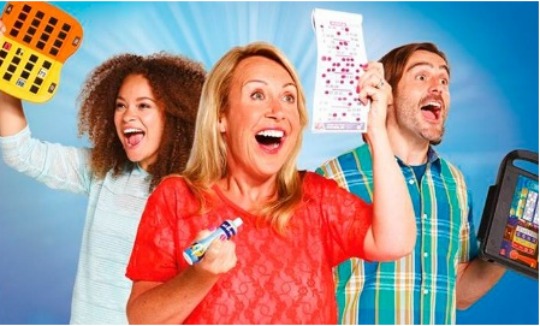 Most of you will of have heard of Groupon by now as they're hugely popular and growing all the time. If you haven't heard of them, they're a company that offer deals such as pampering packages, meals out, well a whole load of things really, but with massive discounts.
This offer caught my eye as it's a good example of just how good their offers can be. Two people can play up to ten games of bingo at Gala, plus you get a free bottle of wine for £8 in total when you use the code below. This usually costs £29.10, is currently on offer for £10 but use this code (valid until tomorrow) and it drops to just £8.
Click here to book your bargain Gala bingo @ Groupon*
Code : EPIC20
Discount : 20%
Expires : Monday 22nd June
So what do you get for £8? Two people can choose from 130 Gala bingo locations and play up to ten games. You do have to become a Gala Bingo member to use this offer but you'd have to do that anyway and that's free. You can choose from an afternoon or evening session and you have to book 24 hours in advance. There are a few more terms and conditions but they're all clearly outlined on the link above.
If you and three friends want to take up this offer, that option is also on the link for £15.20 using the code or £3.80 each, bargain!
If bingo isn't for you that code will work on any local offer and there are some cracking prices, you can check them out here*
You'll find that voucher code forGroupon along with loads of others, over in our voucher section.