Sometimes you have to scrape the bottom of the barrel when it comes to craft time, and our barrel is pretty low on crafty supplies at the moment. When my toddler asks 'Mummy please can I do crafts', I sometimes have to think on my feet. Today my baby turns one - in the next few minutes, actually - so I thought we could make some celebration badges.
You'll need:
A5 piece of foam or cardboard - the back of a cereal box will do

A safety pin per badge

Staples or tape to attach the pin to the foam/cardboard

Decorations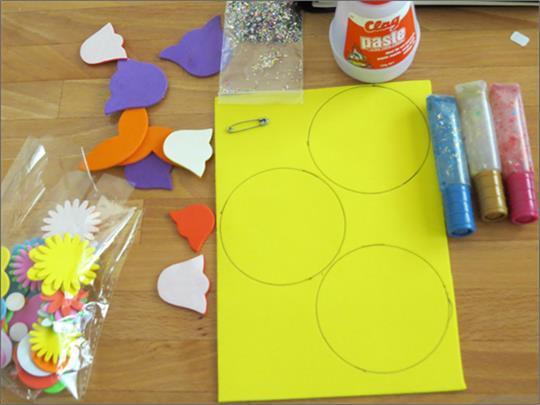 Draw circles for the badges - squares, triangles or other shapes would work too.
Cut them out, and hand to your toddler to decorate.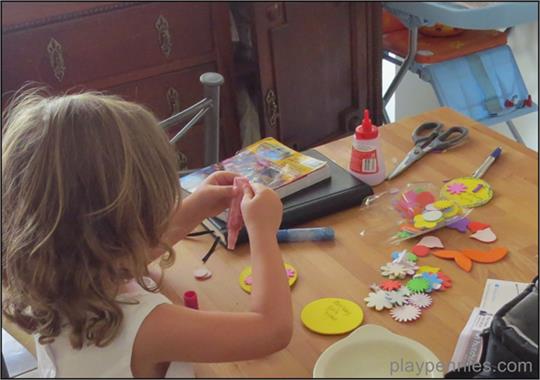 When the badges have been de
corated, flip them around and attach the safety pins to them.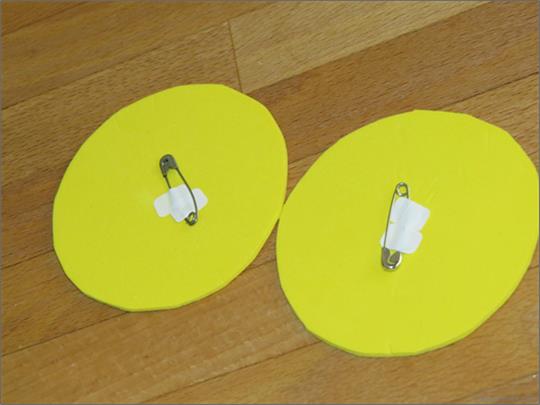 Clip your badge on the recipient, and whether you're celebrating a birthday, just a day, Easter or whatever occasion, you're geared up to celebrate, celebrate, celebrate!