The Snowman 3D Toppers £1 @ Crafter's Companion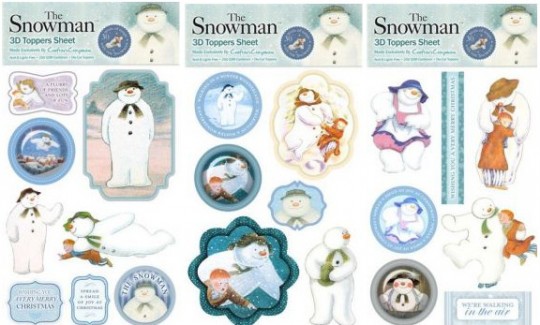 Crafter's Companion have a January sale on with up to 75% off on a range of crafting supplies. One of those categories are the 3D card toppers for the much loved The Snowman story. They are selling them for £1 a pack, rather than £1.99, so while not 75% it's still something worth putting away for next Christmas, which will be here again before we know it.
With 6 - 8 stickers on each pack, they aren't the cheapest crafting supplies you'll ever find, but I'm thinking they'd be great for a snowy party invitations whether for Christmas or for a December or January birthday party. Combine them with a few litres of fake snow, we could have a positively frosty party in my conservatory, for one thing.
The 4" x 8" sheet of 3D Toppers features iconic images by Raymond Briggsof The Snowman.
Perfect for all your festive cardmaking and scrapbooking, this sheet contains large toppers ideal for centrepieces, plus small toppers and sentiments to add the finishing touches.  They'd also be lovely table decor for the above mentioned party.