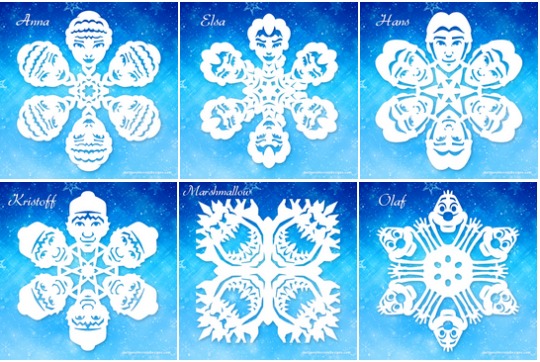 If the kids are flagging after a couple of days out of their routines, and are looking for something different to do then we have a craft idea that is a bit special. You could make paper snowflakes, but not just any old snowflakes - these are Frozen or Star Wars snowflakes, made using templates. It does look a bit tricky so you will need to help with younger kids, but they do look pretty amazing.
There are different versions of character snowflakes around, but these templates were designed by the artist Anthony Herrera, and they are free to download and use to make your own paper snowflakes.
I have seen pictures on twitter of kids making these and they look fairly hard to do at first, but once the first one is done and displayed then they just want to do more! It does take a bit of concentration, so avoid with kids who get easily frustrated and younger ones probably need to stick to simpler designs.
We hope you have fun!
Thanks to ukkit @ HUKD.