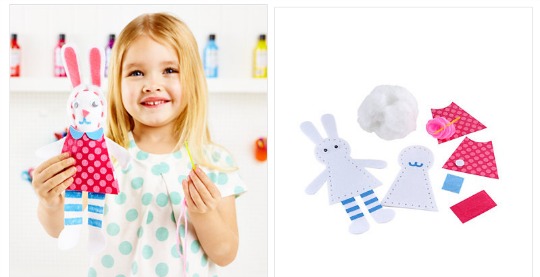 We're thinking ahead to the Easter holidays again, and this cute little craft kit looks like a nice gift and activity in one. The Make Your Own Rag Doll Rabbit kit is only £3 at ELC and if you use the free click and collect service you can avoid any postage charges as well.
Everything that you need to make this rag doll rabbit is inside the kit, including pre-cut pieces, a children's sewing needle and thick thread, and all the decorative pieces to finish it off. It's a fun sewing and sticking craft with a toy to keep at the end of it.
This isn't suitable for under 3s because of the small parts, and is designed for 3 to 8 year olds to use. It's another alternative to the chocolate egg for an Easter gift, or might make a good prize for an Easter Egg hunt as well.