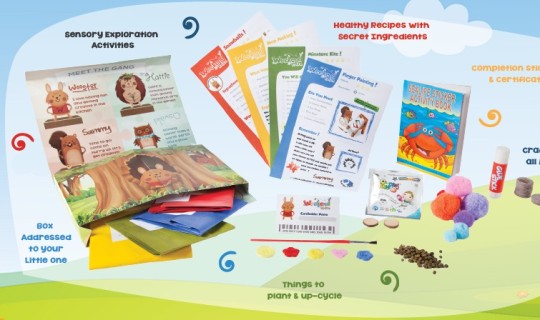 I signed my kids up at Weekend Box Club just over a year ago and every two weeks we receive a weekend box in the mail. We love them, though we don't necessarily use them as you're 'supposed to', but save them up for weekends away, rainy days and road trips.
However you choose to use it, you can use the code below and receive a free box straight away, buy four boxes and receive your fifth box free too.
Click here to go to the Weekend Box Club site
Offer: 1st and 5th boxes free
Expires: 14 September
Offer Code: PLAY15
So, your first box is free, then each box will then be £7.50 (billed monthly as £7.50 for fortnightly boxes or £15 for monthly boxes) and there's 47% discount for extra siblings. You will then get your 5th box free too. This offer essentially gives you 5 boxes for £22.50 or £4.50 each, delivered.
If you need to pause boxes for a while - like during term time - you can too.
These boxes are perfect if you're going away for a while, since they come complete with almost all the craft stuff you need in them - glue, glitter, everything. If you choose to do them as they come though, you get an email every week in advance of the boxes' arrival to tell you what extras you'll need - normally for the recipe.
Each box comes with four activities, colour coded for ease: a recipe, a craft, something 'green' and an activity, roughly.