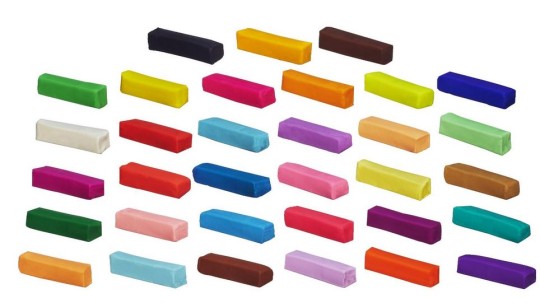 Amazon have an offer on Play Doh, with an Ultimate Rainbow Pack offer for £7.20. The RRP is £14.99, but Play have it for £7.99 and it goes up to over £15 at Selfridges.
Play Doh is one of those things that only people with no experience of love, right? Specially when you're talking about a mix of different colours. Don't get me wrong, I'm not a total monster - we do a lot of Play Doh, but all in one colour. Sometimes we go all out and give 'em two colours.
I'm hoping that the pathalogical need to mix all the colours into one big brown ball is something that stops with age, right?
Well if you don't have this problem, the Ultimate Rainbow Pack has 33 colours of modeling clay, perfect for play dates, parties, or maybe just offering one or two at a time.