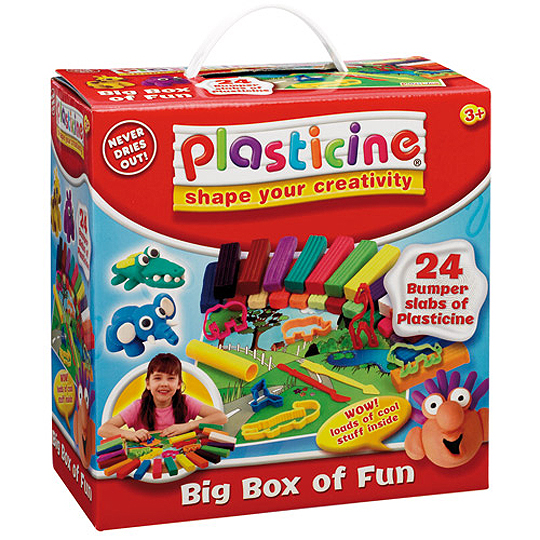 The Entertainer (or the Toy Shop, if you prefer) are selling these two Plasticine play sets for £5 and £10 respectively.
The Plasticine Master Crafter set contains 12 tubs of Plasticine, comes with other bits and pieces too and is now £5 instead of £15; the Plasticine Big Box of Fun contains 24 tubs plus various accessories and is £10 instead of £25.
Is it the same for you?  Whenever I read, or hear, the word Plasticine I can smell it!
I still love playing with Plasticine and will happily mess around with it for ages; the most recent times have been with my great-niece and nephew at Christmas time - I made an awesome snail!  Then I fixed the Plasticine dinosaur my youngest son made with a modelling kit he got for his birthday last month - I had too much fun on both occasions.
Both the Plasticine Master Crafter set and the Plasticine Big Box of Fun come with various cutters, a rolling pin (the one you use for pastry is safe, although will do a better job than the little plastic one included) a mat for rolling on, a modelling tool and an ideas sheet for when imagination runs out.
Standard delivery is £2.99 or you can collect your Plasticine play sets for free in-store.
Thanks to andywedge at HUKD