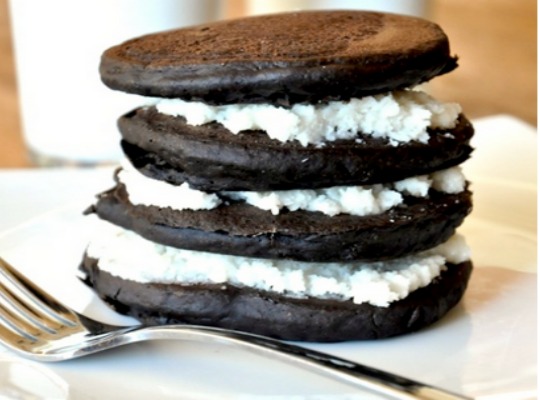 Today is pancake day, and whether you stick to a simple batter mix sprinkled with sugar and a splash of lemon juice or do it the Scottish way with deliciously sweet Drop Scones you will have fun. Shrove Tuesday or Pancake Day rather is one of my favourite days of the year. I LOVE a good pancake and I am quite partial to trying different recipes to see if I can make the ultimate pancake. Last year, I made Drop Scones and smeared Marshmallow Fluff on with coconut sprinkled on top. It was heaven.
I have been searching this morning for a new recipe idea to surprise my sons with tonight.....this is what I found, mmmmmmmm:
How will you make yours....give us some inspiration over on our Facebookpage!