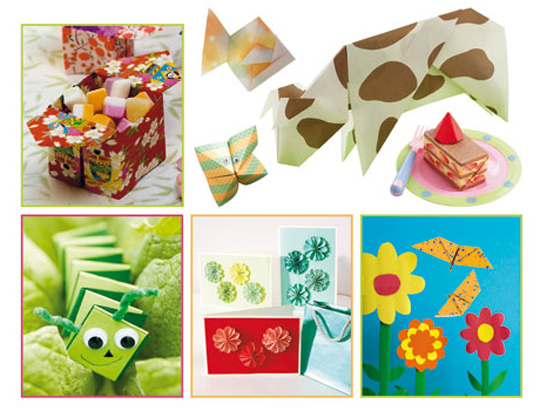 The Book People are selling this rather fabulous looking My First Origami book for £3.99 instead of £9.99, and I've got a free delivery code for you too; hurrah!
Years and years ago someone showed me how to fold up a sheet of paper to make a cube, I don't remember how to do it anymore but I do remember that it was amazing and that I must have made hundreds of little paper cubes.
I rather fancy this book for myself, it appeals to my calm and creative side - I'm the same when it comes to folding linen napkins - and the finished result always looks so clever.
This My First Origami book contains clear and simple instructions for 35 origami projects, ranging from paper animals, boxes to store trinkets in and greetings cards - I want to buy it just so I can make that incredibly cute looking caterpillar in the picture!
Single item delivery with The Book People is usually £1.95 so make sure you add this code to your basket to get free delivery: AFAPRILFREE
Happy paper folding!