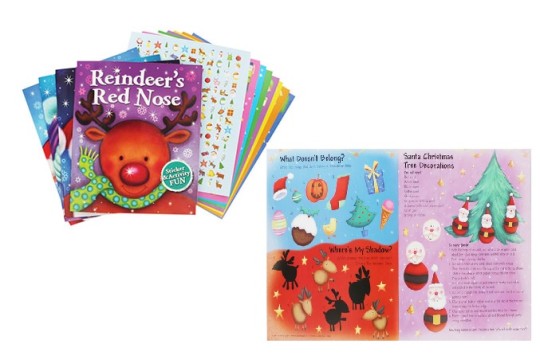 If you're looking for activity books and don't fancy going out in the cold, take advantage of the free delivery  & 25% off at The Works today and nab yourself The Night Before Christmas Sticker & Activity Book for 99p delivered. Make sure to use the code FREEDELIVERY and tick at least one thing off your list.
The sticker & activity books from The Works are really very good. We had loads of them last year when I needed a lot of indoor activities for the kids and they were fantastic value for money. So much so, I'm buying them again to take on holiday with us this year!
There's also another code on the site tonight, CRACKER25 which gives you 25% off, so depending on how much you are spending - in other words if you're spending more than £12, it would be worth using that one instead. Sadly you can't code stack them though.
These are really great books and they keep kids busy for ages, with a variety of different activities and you can build scenes in 3D from press outs too. They are really lovely.