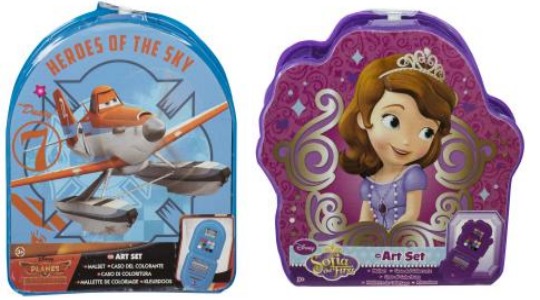 Whatever time of year it is we get bouts of bad weather, leaving us stuck in the house with bored kids. The cheapest activities are often the most fun. Sitting down to draw nice pictures or making something to keep is both enjoyable and rewarding. If you need a bit of a hand in planning what to do then have a look at the selection of Kids Arts and Crafts Sets over on the Net_Price_Direct site. Items start from only 49p and there's a variety of activities amongst those.
My two eldest boys have gotten to that age of where they don't want to play with mummy any more. I am just not cool enough. However, I can get them to sit and make stuff with me, they even crack a smile or two when doing so.
Here's some of the Art and Craft Bargains I found: Disney Planes 34 Piece Art Set* just £1.50, Make Your Own Figurines (Boy Designs)* just £1.15, Disney Princess Create Your Own Cards* just 99p and Sofia the First 34 Piece Art Set* only £1.50.
There are heaps to choose from so have a look and I bet you order loads.
Delivery is just £2.95 no matter how much you buy