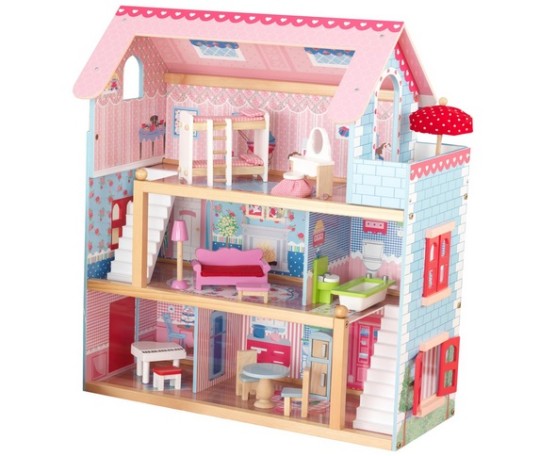 Amazon is selling the Kidkraft Chelsea Doll Cottage for £62.83, reduced from £125.65, but it's available elsewhere around the web for upwards of £80.
This dolls house is no small purchase, and probably not an impulse buy, but isn't it a beauty? It should last for many years and be passed down through all the children in a family, I reckon.
The reviews on this product are fantastic, with the only negative being a review of Amazon, really, and not of the product itself.
The Chelsea Doll Cottage is filled with details kids are sure to love. The windows and doors open and close, and across the roof there's "adorable heart artwork".
This dollhouse also comes with 19 pieces of furniture, including a gorgeous grand piano and bunk beds with a ladder.
The house stretches over three floors, with two molded plastic staircases. It is large enough for more than one child to play at a time, and can be used with four-inch mini dolls.