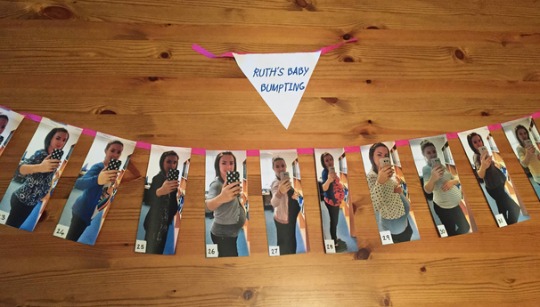 One of the team over at our sister site Hot UK Deals is about to become a first time father, and he and his wife have shared this wonderful idea for Homemade 'Bumpting'.
It was made by the lovely lady's friends for her upcoming Baby Shower, and is created from a series of photos she has been taking charting her pregnancy. Each 'flag' on the bunting is from a different week, and you can see baby's bump getting bigger in each one.
This looks like such a wonderful thing to make for someone, and I expect it will be kept and treasured as a memento.
Have you been keeping track of your pregnancy in a similar way? Or do you have any other ideas for Baby Shower decorations you would like to share? Let us know in the comments, or over on our Facebook page.
Thank you to Ruth and Jason for sharing this idea, and best of luck with the new baby.