Hand Print Christmas Tree Apron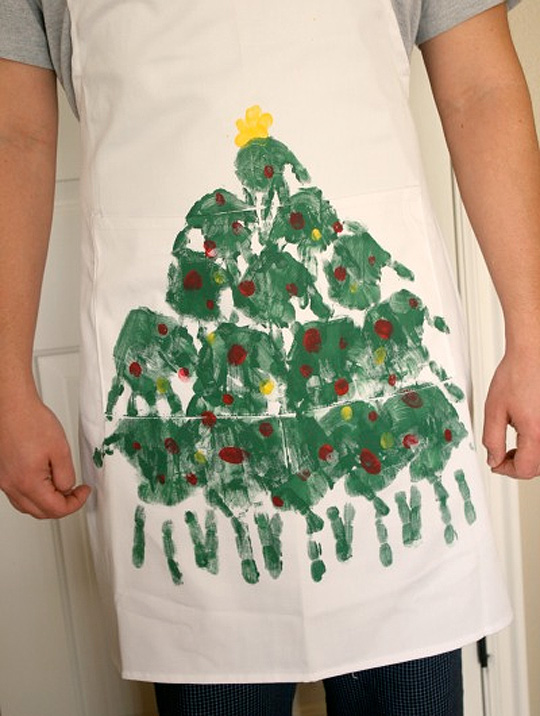 I've used the children's hand prints for so many gifts over the years.  Four years ago we gave the grandparents and great-grandmothers framed pictures of Edward's right hand and left foot (it just looked more balanced that way) - Edward LOVED covering himself in paint and the resulting pressies went down a storm!
If you like the idea of hand print pressies, but would like a festive twist to it, then take a look at this hand print christmas tree apron idea that I came across on a rather fab' blog earlier this morning - I really love it, I must confess, and may make one with Edward, to give to his dad this year...and perhaps one for me too.
You don't need much: just a plain white chef's apron, some fabric paint in green and yellow, along with some red for painting on a few baubles and, of course, some hands!