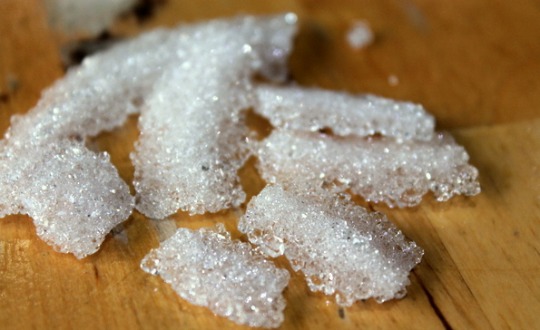 I hadn't heard of Nurture Store before, but they specialise in creative learning for children. They do sell products and books, but they also have lots of free resources to use, including more than 40 creative science projects for kids to do at home.
If your children are at home on a Snow Day like mine, or you are looking for something to keep them happy and occupied over half term then this Grow Your Own Crystals project looks like a great idea.
The only special thing you will need to buy in is the alum to create the actual crystals, everything else you will probably have at home already, like jars and string. The suggestion is to look in with the spices in the supermarket, or you can get a bag from Amazon* for less than £3.
This is a project that will take a while to complete, so is great for school holidays as the children can check each day to see how their crystals are growing.
Children love really visual science projects like this, and I know a few who would find this really great fun.