Easy Kid's Christmas Crafts: Handprint Wreath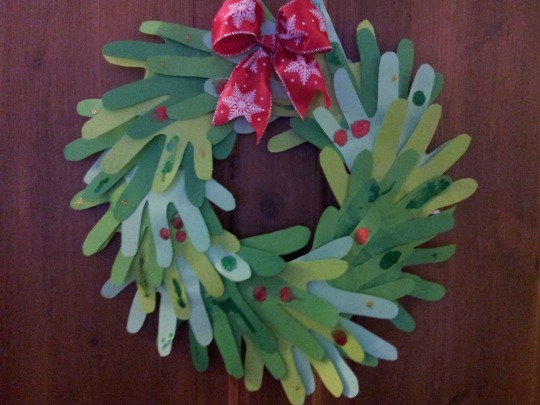 I'm one of those people who would love to be able to do crafts, but when I see how amazing other's efforts are and how much stuff you need I don't even start. So we're sticking to kid's crafts this Christmas in our house, and making them as EASY as possible.  There will be no visits to an arts and crafts shop needed, no fancy or expensive equipment to buy, and no skill required!
If you want something fun to do with the kids this weekend you could have a go at making a Handprint Christmas Wreath. All you need is green paper, cardboard, and glue!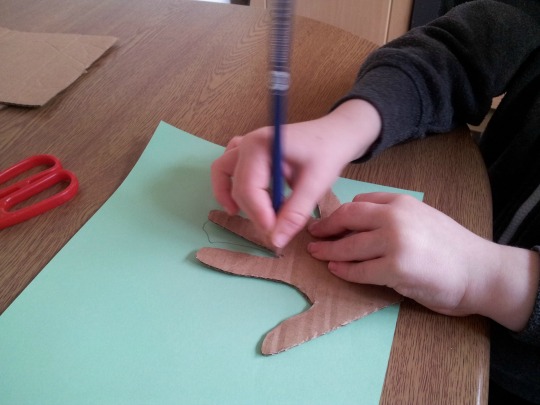 We decided to immortalise the hand shape of my 5 year old son Edward, so he drew around his hand on to a piece of cardboard and I helped him to cut it out into a template. Then we made loads of copies in different coloured green paper by drawing round the template (I cut a few sheets together to save time!).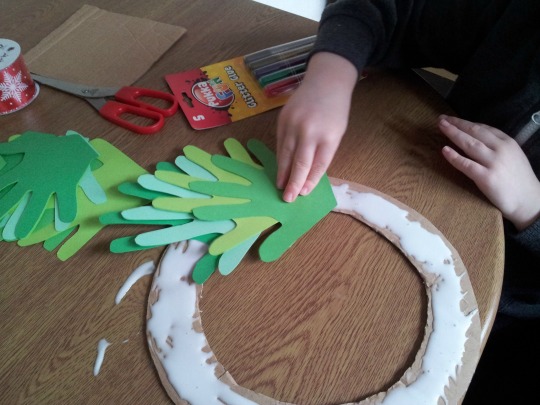 Then we made a ring shape out of cardboard by drawing round a couple of different sized plates and cutting it out. Then we covered it in glue and stuck on the hand shapes. When the glue was dry Edward decorated it with glitter glue and I made a bow to stick on the top.
That's it! Told you it was easy! It was a lot of fun to do together, and he's asking what we're making next...