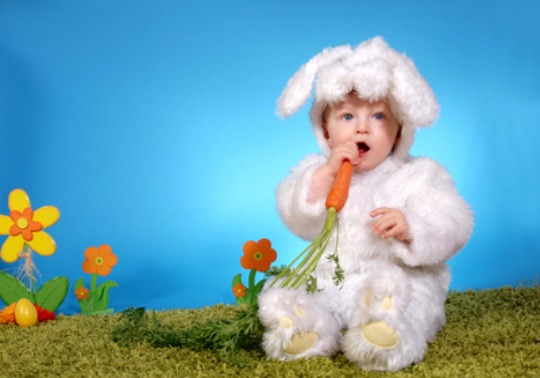 We though it might be a good idea to gather together all the Easter freebies, events and activities that we've featured in one place ready for this weekend, just to make it easier for those of us who are always in a rush! So here goes:
FREE Easter Egg Hunt at Smyths Toys. It's on Saturday 4th in all stores form 10 until 4, or until they run out of choccy eggs!
Cadbury's Easter Egg Trails. These are at National Trust properties all across the country this Easter holiday, and there are 250000 eggs waiting to be found!
FREE Easter Disney Activity Sheets, Colouring and Recipes. These are all available on the Disney Family website, along with tons of other printables.
FREE Superworm Trails and Activity Sheets. These are from the Forestry Commision, and the evnts run right the way through to October.
FREE Cone Day at Ben & Jerry's. It's April 14th, don't miss it!
FREE Lindt Gold Bunny Activity Pack. Plus other games, recipes, colouring and activitie to download.
FREE Bike Club Workshop. At Halfords over the Easter holidays.
Kids Morning Cinema Screenings. Offered by all the major cinema chains, with prices from £1.75 a ticket, making a cheap treat for the family.
Kids Go Free at Attractions across Scotland with Scotrail. Karen has found a way to get the free kids entry without having to use the train as well!
FREE Little Seedlings Gardening Club. At Dobbies Garden Centres around the country, runs all year with monthly events.
Cadbury's Creme Egg Cheesecake. Lots of you love this recipe. Are you up to the challenge of making one this weekend?
Heidi's Easter Bunny Puff Recipe. She promises us it's really easy, and they look really tasty too!
Cadbury's Creme Egg Traybake. If the creme eggs won't slice for the cheesecake then this recipes need them to be kid of smashed up!
Easter Chick Pop Biscuit Recipe. Or cheat and buy the biccies and just decorate as per the recipe...
There we go, that lot should keep us all busy, and without splashing the cash either! If you know of any other free events this Easter and would like to share then let us know. 
Happy Easter everyone!