Make A Crystalite Trinket Box £4.39 @ Amazon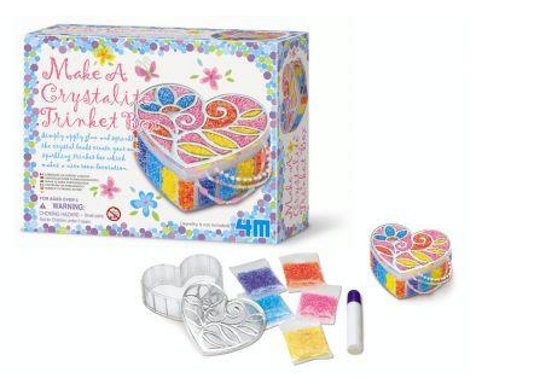 There's 20% off the Make a Crystalite Trinket Box set at Amazon, and it has free delivery too. It's part of the same brand as the Make A Fairy Plate  set that Sarah told you about earlier today.
I think this would make a lovely small gift or stocking filler for someone who likes to keep her (or his) hands active and creativity going, and at under a fiver, it certainly won't break the bank.
All you have to do is apply glue and sprinkle the crystallite beads to create your own special trinket box. The set comes complete with everything you need too, so no rushing out on Christmas day (or any other day, if you're just looking for a holiday activity!) trying to find glue.
They recommend this for girls aged five and over and I can see it being a lovely crafty activity.