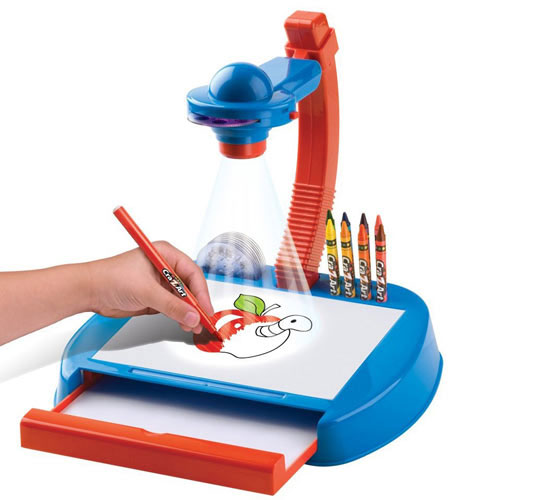 The Entertainer are selling this Cra-Z-Art drawing station for £12.50 rather than the original £25.
What's crazy is the spelling of the Cra-Z-Art drawing station - it's a menace to type and get right, without having to slow down my 70 words per minute!
What's good about it?  The price for starters - I wouldn't pay £25 for it, but £12.50 isn't too shabby at all.
The Cra-Z-Art drawing station features a projector, that takes one of the three projector discs supplied, which gives you 50 different images to trace when they're projected onto the paper.
It also comes with 10 sheets of paper, six crayons and six marker pens to colour in your traced images, and there's a handy little integrated drawer to store all your Cra-Z-Art drawing station bits and pieces.
If you live near an Entertainer (or The Toy Shop, to use their other name) then you can collect your Cra-Z-Art drawing station in-store for free, otherwise standard delivery will cost you an additional £3.95 if you spend less than £30.
Thanks to goonertillidie at HUKD