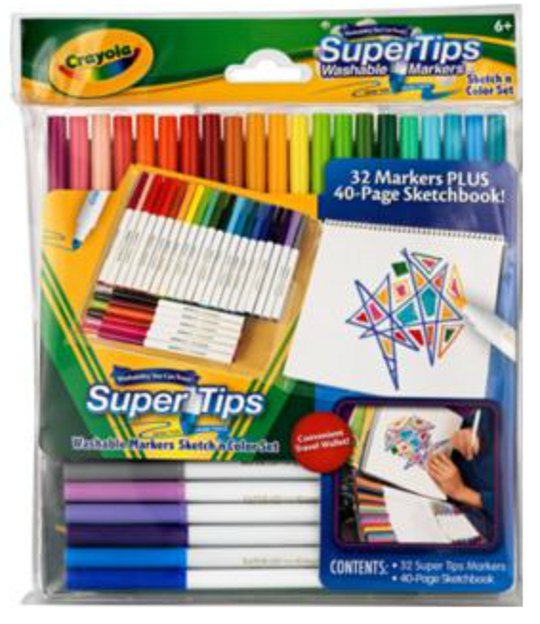 Crayola Supertips Sketch and Colour sets are on offer for less than half price at Argos. They were £13.98 and are now £6.99, and there seems to be plenty stock in all the postcodes I tried – and there's still some available for home delivery.
Drawing and colouring is always an enjoyable pastime in our home – albeit a fleeting one : whoever knew a toddler's attention span could rival a goldfish? – and as a result we have a range of different pens, pencils, crayons and markers. Admittedly, we don't have this level of variety in one set!
A bonus of this particular set is that it comes in a handy carry case, making it perfect for car journeys or other holiday related travel this half term.
The set includes 32 Supertips markers and a 40 page sketchbook, and it's suitable for children over six years old, according to the guidelines.
Delivery is available within 2 working days, but still costs a whopping £5.95, so your best bet is to stop by and pick up in store, which is free.
Thanks to kkirgirl at HUKD