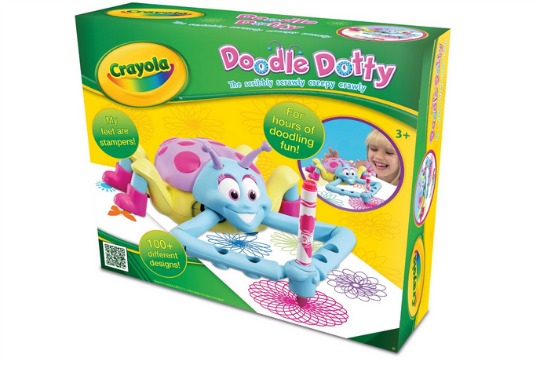 The Crayola Doodle Dotty has been reduced at Amazon down to just £7.64, which is the best price by a good few pounds. Most stores are still selling this for around £17, with Argos being the only one that comes anywhere near at £13.99, so the Amazon offer is a fab price.
The Doodle Dotty can draw amazing doodle patterns for you to colour in and keep, by just choosing a pen and a pattern and setting her off drawing it for you. You can also decorate the drawing with the stampers, stencils and pens in Dotty. It sounds a bit like the spirograph I had when I was a kid!
This looks like a great little birthday gift, and at £10 less than the RRP or most other shops it's a bargain too.
Dotty needs 3 AAA batteries, which are not included so remember to get some of those too.
Delivery is free if you are a Prime Member, otherwise charges will apply unless you're order value is £10 or over.