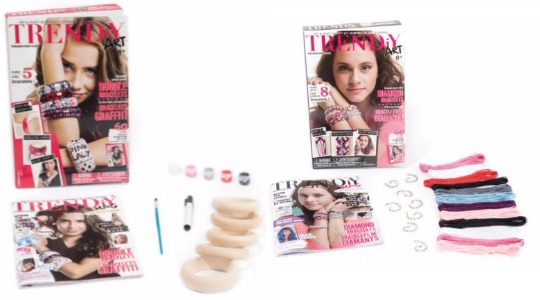 When I was in my early teens I really looked for things that made me different from everyone else. I once grew my nails long and pierced the pinky nail with a hoop. That may have been a long time ago but individuality will never date. These Trendiy Bracelet Art Craft Sets are a nice way for you child/teen to make something cool that's their own. They are reduced to just £4.99 each at Argos and that includes FREE delivery.
One of these Trendiy sets really stands out to me and I would buy one if I thought I could fit my giant ham-fists through. I am talking about the Trendiy Art Doodle Bracelets. With this set you can make bangles with your own wording on it. Scribble bangles from High Street Stores are popular so I am guessing that by using this set to make your own, you will get major brownie points.
The other two sets look cool too, and they are great for making Friendship Bracelets or something for the teacher, etc.