Bright Bands from Scoot'n'Pull £3 @ Little Bird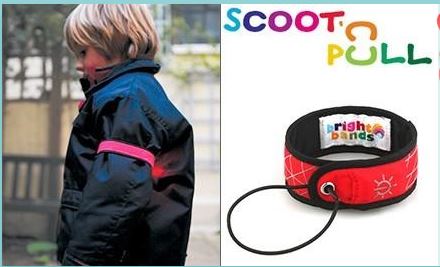 LittleBird is selling Bright Bands this week. They are £3, reduced from £5.99 and money well spent if you have to do the school run in the dark. Delivery is free too.
Bright Bands are brightly coloured lights that will keep your child seen on the way home. They are easy to attach, you just have to wrap them around your child's arm, or use the elastic band to fasten onto bags or clothing.  
There's a reflective strip that shows up in the dark, so passing motorists will notice them. It also has a red flashing setting, so anyone will be able to see that there's something - or in this case someone - there.
Bright Bands are red with a luminous pattern and they have a button at the top for different settings and to switch off.
They will be sent to you directly from Scoot'n'Pull in about 5 days, with no need to claim anything.