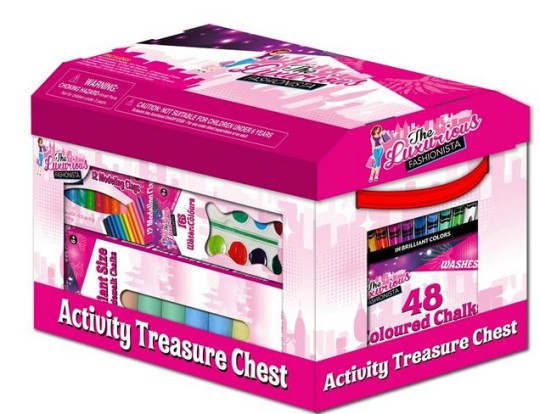 Smyths has an uber craft and activity box on sale for £9.99 reduced from £24.99. Looking at the size of the box, it seems like really good value for money!
This is one of those frustrating products that doesn't offer any information beyond what you can see in the picture.
From the picture, however, it look like the ultimate craft kit, containing paint, crayons, chalks, giant chalks, and more.
These aren't available online anymore, so at least you won't be paying postage to get it delivered, but the stores seem to have stock, with some showing as low stock. I'm pretty sure they'd make a good present though, and keep little ones busy into the new year.