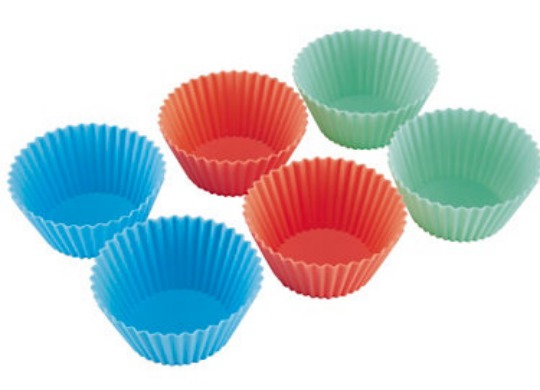 Yum, yum, yummy! We love making cakes in this house and I am a fan of the make it as easy and simple as possible method. Does that sound good to you? Here's your first tip... buy this set of six Reusable Cupcake Cases from Early Learning Centre. Let's face it baking it stressful enough with out having to find the right baking tin or separating paper cases. These silicone ones make it as easy as can be and the best bit is that they are reduced from £2.50 to just 50p.
In this set you get six reusable silicone cupcake cases. They are suitable for making ice pops, as jelly moulds and for the obvious use of making cakes. How doesn't love a cupcake. I LOVE making Banana and Hazelnut Frosting ones.
These cases are oven and freezer safe PLUS they are ultra easy to clean as nothing really bakes onto it.
You can collect you six Reusable Cupcake Cases for FREE from your nearest Early Learning Centre or you can pay £3.95 and get it delivered to your front door.
Psst... and if you have any yummy recipes be sure to tell us them!