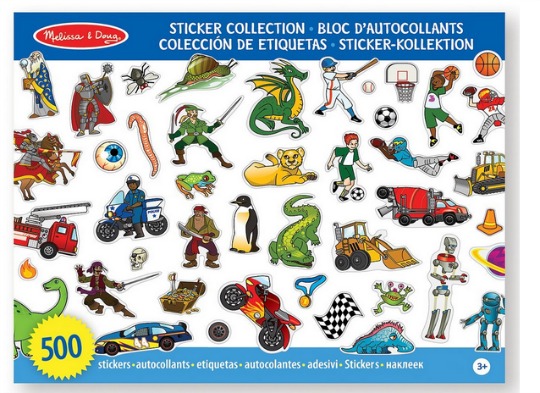 The summer holidays are coming and if you want to save your sanity you will need to have supplies to keep the troops happy. Amazon are offering 3 for 2 on selected Melissa and Doug items at the moment. It's most arts and crafts type stuff, and prices start from just £2.49. Some things are add-on, so you must include them in an order totalling £20 or more. With this offer, you can get enough to keep the kids occupied all summer long.
Arts and crafts aren't just for rainy days but are great for those days where the sun is out. Get out into the garden and draw on the path with these Melissa and Doug 10 Jumbo Triangular Chalks* for £2.99.
If you are inside, you can minimise mess with things like the Melissa and Doug Origami Paper* just £3.99. Stickers are a good shout too and kids just love them. The Melissa and Doug Sticker Collection (Blue)* for £2.99, Melissa and Doug Sweets and Treats Sticker Pad* for £2.96 and Melissa and Doug Playhouse Sticker Pad*. Buy all three and get one FREE!
Delivery is from £3.30 at Amazon when spending under £20 or FREE when spending over.