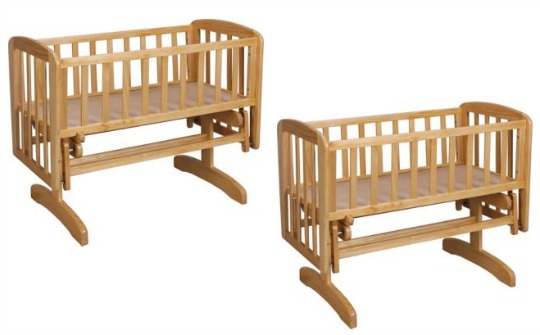 If you are looking for somewhere for your little baby to sleep once they come along, then this Kub Liska Glider Crib from Argos may just be what you are after. It is reduced from £79.99 to £43.99 and is now £39.99 only. This is a great price for wooden crib and especially so for one that glides. These are home delivery only at a charge of £8.95, even when factoring that in, £48.94, it's still a tremendous buy.
The Kub Liska Glider Crib is ideal for those of you that don't fancy a cot or a moses basket for babies first months. It's more roomy than a moses basket but baby won't get lost in it like a big cot. I personally think that the crib is better value than a moses basket as it lasts that little bit longer.
Suitable from birth to six months, the crib will do your baby to sleep in for the first half of it's life. The gliding motion is great for soothing little babies, especially if they have problems like colic. This can be locked into a fixed position so it's safe enough for lifting baby in and out.