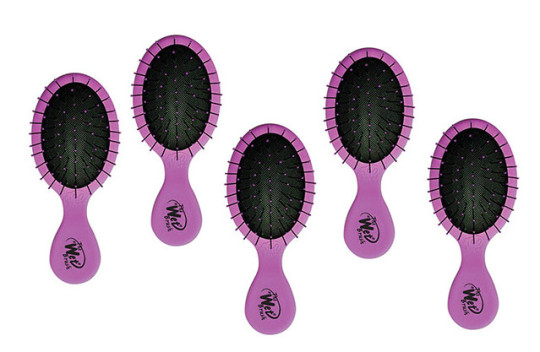 If you have a child with curly hair, or with hair that simply knots easily, and you haven't explored the wet brush yet, now is a great time to since Fragrance Direct have the pocket sized one , the Squirt, on sale for £4.99. Delivery is £2.95 so that totals £7.94, which is a good price as they are normally over £11 excluding delivery. The Wet Brush is ideal for brushing wet hair, so if you're planning a lot of swimming either pool side or in the sea this summer, it's a handy brush to keep in your bag. 
I reviewed this Wet  Brush on my two daughters  not so long ago and it really does what it says on the tin, but I had mentioned then that it is really quite large - I hadn't realised that they do smaller ones, so I think this is a great find, and a great price for it too.
There are others on the market too, but this is the original Wet Brush and I can't vouch for how good or bad the others are, so I think it's worth getting the real deal.
Thanks to glowsticks for leaving a comment about it on our blog!