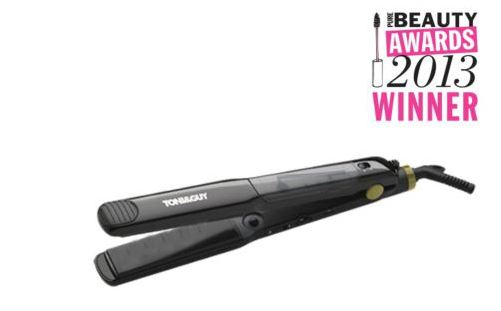 Boots have an offer on the Toni & Guy Infusion Straightener for £39.99 reduced from £79.99.
For Christmas my sister wanted a £200 hair straightener. I don't know if she got it from anyone or not, but I doubt it. That's a whole lot of money - but then, I don't even own my own hair dryer, so that's a style thing completely missed on me. That said, if you wanted an almost £80 hair straightener, paying half of that is certainly a lot better.
The Infusion Straightener is designed to 'infuse, condition and protect your hair from heat' and is apparently the only straightener to infuse a treatment in to the hair.
How does that work, you may ask? Well, there's a 'Unique Conditioning Treatment Reservoir' that delivers the Toni and Guy Heat Protection Mist straight to the hair as you straighten.
I guess that kind of marries you to the Toni & Guy product, which gives you a running cost of £6.39 per 150ml, which you need to consider when you're buying the product, but then, if none others offer this 'infusion' and that's what you want, it's still a great price!