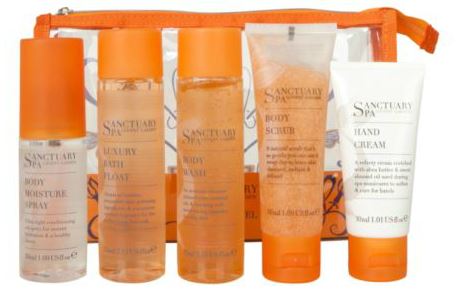 If you are planning any travel in the next few months, the Sanctuary Luxury Travel Treats set will fit nicely into your toiletry bag, and if needed could easily slip into your carry-on luggage too. Selling for £6 instead of £12, there's 50% off at Boots right now.
Bring a little luxury on the road with this lovely set, which contains five essential Sanctuary products, all packaged into a clear travel bag with a beautiful orange and purple floral butterfly design.
The set contains travel-size bottles of body wash, body scrub, body moisture spray, hand cream and luxury bath float, to bring a little pampering to your travels. For convenience it all fits into a PVC polyester travel bag.
Not a bad set to have on hand for last minute gifts, or for use on a trip to somewhere sunny.