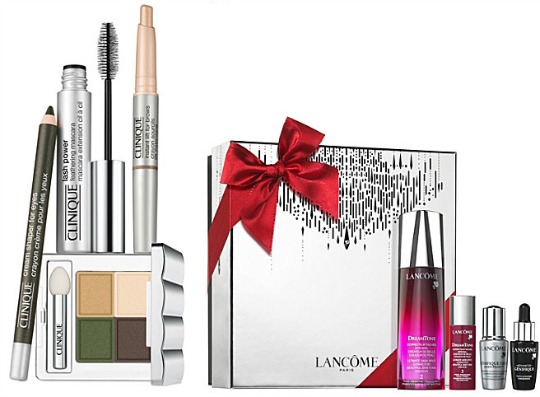 Selfridges, not really a store you will hear us champion their deals. That's because there's rarely any. They are a luxury retailer so we don't expect low prices, until now! Their sale is on, and has been for nearly a week, but the difference is now they are on par, or even less than John Lewis, Boots and House of Fraser when it comes to the beauty reductions. So, to cut a long story short, all of those amazing gift sets that sold out mega fast on those sites are still in stock on Selfridges! Items start at just 50p so be quick!
I LOVE make-up, in fact it's an addiction. Selfridges is feeding my habit with this sale! There's some bargains so look carefully. If you use Clinque, Lancome or the likes for your skincare, then you are going to be jumping for joy.
Check out this Lancome Dreamtone Serum 02 Gift Set* reduced from £69 to just £34.50. It's still £69 on the Lancome site! If you like Clinque Make-up then this Instant Shimmer Eye Kit* is a bargain at £23.
Honestly, go have a look, there's heaps. You can Click and Collect for FREE or pay £4.95 delivery.