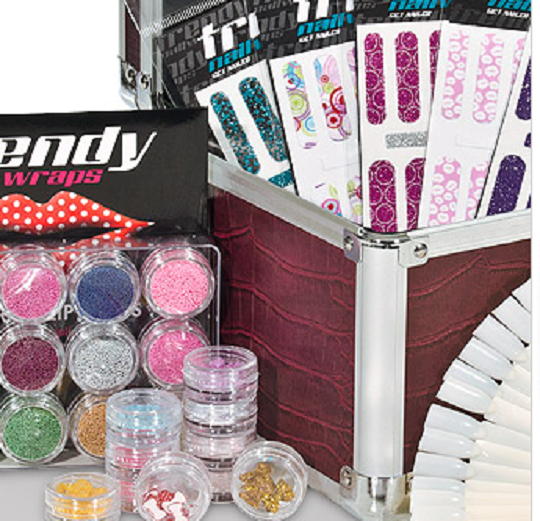 Roo Beauty has reduced the price on this large beauty case with an impressive nail art collection from £120.99 to £34.99 which is a whopping saving of £86. Oh yeah. If you need awesome nails, then this is the deal for you. Me, I can't paint my nails to save my life.
The price includes a large Rose Croc beauty case with ten assorted pots of nail art gems. You get 12 assorted pots of caviar beads (what are those?) and 15 different stripping tapes too. There are five different trendy nail art wraps, three trendy lip wraps and one nail art wheel.
There is a nail art fan, three funky nail files, four packs of nail art stickers and one cuticle nipper too. You also get one pair of nail scissors and one nail pusher. You will need to add on £3.50 for delivery as they only offer free delivery on orders over £50. Still, that hardly dents the discount you get on this sale item.