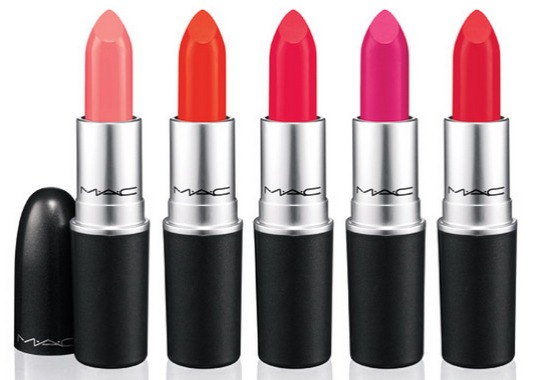 Today I heard a rumour from a fellow beauty fanatic that MAC let you have a FREE FULL SIZE Lipstick when you hand in your empty packaging. I thought it was too good to be true so I contacted MAC via their live chat and this is what they said:
Yes it is true! MAC accepts returns of its primary packaging through the Back to MAC Program. By returning six [6] MAC primary packaging containers to a MAC freestanding store, counter or MAC Cosmetics Online, you receive a free lipstick (there are exclusions) of your choice as our thanks to you.
The FREE Lipstick that you can pick MUST be from the MAC Black Bullet range only. The following cannot be picked as your FREEBIE: any limited edition, VIVA GLAM, Pro Longwear Lipcolour, Pro Longwear Lipcreme, Sheen Supreme Lipstick, Mineralize Rich Lipstick, Huggable Lipcolour, Patentpolish Lip Pencil and special deco packaging shades
Most primary packaging can be returned as part of the Back to MAC Programme (e.g. an eyeshadow pot, lipstick tube, lash case). Secondary packaging is not included (e.g. the cardboard box that contains the eye shadow). Sample sizes, cosmetic applicators (e.g. tweezers, curlers) and accessories (e.g. cases, blot film) are not eligible. Pro Palette metal pans are not eligible.
The great news is that if you use MAC regularly then you can redeem up to 24 items at one time, entitling you to 4 complimentary lipsticks.
How generous and eco friendly of such a big make-up company? It's not often you get something back from those premium brands. As far as I know this is an ongoing incentive by Estee Lauder owned MAC so you have time to finish your make-up.